<strong>BRAND</strong>&nbsp;:&nbsp;&nbsp;&nbsp; Vernis a Levres Vinyl Cream Lip Stain - # 406 Orange Electro <br/> <strong>DESIGNER</strong>&nbsp;:&nbsp;&nbsp;&nbsp; Yves Saint Laurent <br/> <strong>For</strong>&nbsp;:&nbsp;&nbsp;&nbsp; Women<br/> <b>All our Makeup Products are 100% Original by their Original Designers and Brand.</b>">
Yves Saint Laurent Vernis a Levres Vinyl Cream Lip Stain # 406 Orange Electro Lip Gloss for Women 0.18 oz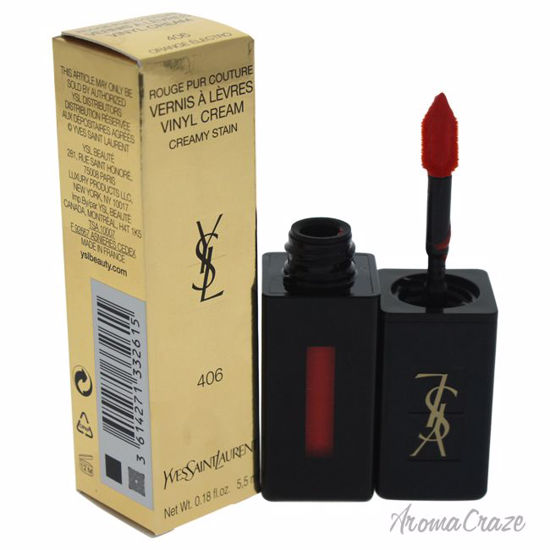 A revolutionary new lip product that combines the texture and shine of a gloss with the long wear of a stain. Its delivers intense glossy color for an extremely long-lasting shine.
BRAND : Vernis a Levres Vinyl Cream Lip Stain - # 406 Orange Electro
DESIGNER : Yves Saint Laurent
For : Women
All our Makeup Products are 100% Original by their Original Designers and Brand.
Availability:
50 in stock
Products specifications
| Attribute name | Attribute value |
| --- | --- |
| Sizes | 0.1 to 0.59 oz |
| Gender | Women |
| Brands | Saint Laurent |