<strong>BRAND</strong>&nbsp;:&nbsp;&nbsp;&nbsp; Everything & Nothing Shea Butter Hand Cream <br/> <strong>DESIGNER</strong>&nbsp;:&nbsp;&nbsp;&nbsp; TokyoMilk <br/> <strong>For</strong>&nbsp;:&nbsp;&nbsp;&nbsp; Women<br/> <br/> <br/> <b> All our Skincare Products are 100% Original by their Original Designers and Brand.</b>">
TokyoMilk Everything & Nothing Shea Butter Hand Cream for Women 2.65 oz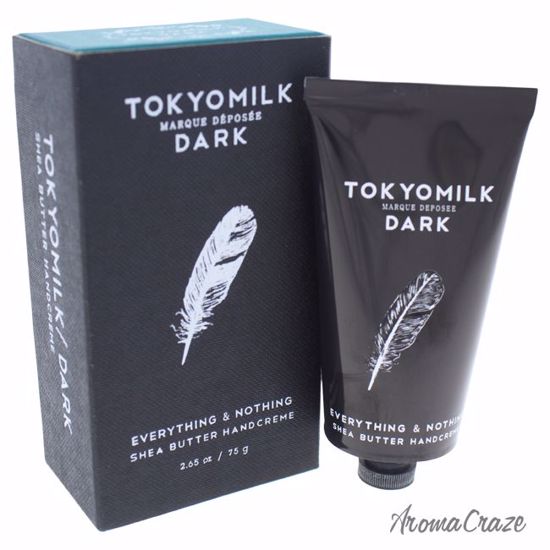 An intoxicating blend of blossoming sweet flowers. White Tuberose and Jasmine are transformed by a touch of Cardamom and Hibiscus Leaf. This romantic floral transcends beauty itself.
BRAND : Everything & Nothing Shea Butter Hand Cream
DESIGNER : TokyoMilk
For : Women


All our Skincare Products are 100% Original by their Original Designers and Brand.
Products specifications
| Attribute name | Attribute value |
| --- | --- |
| Sizes | 1 to 2 oz |
| Gender | Women |
| Brands | TokyoMilk |