<strong>BRAND</strong>&nbsp;:&nbsp;&nbsp;&nbsp; Bed Head B For Men Clean Up Daily Shampoo <br/> <strong>DESIGNER</strong>&nbsp;:&nbsp;&nbsp;&nbsp; TIGI <br/> <strong>For</strong>&nbsp;:&nbsp;&nbsp;&nbsp; Men<br/> <br/> <br/> <b>All our Hair Care Products are 100% Original by their Original Designers and Brand.</b>">
TIGI Bed Head B For Men Clean Up Daily Shampoo for Men 25.36 oz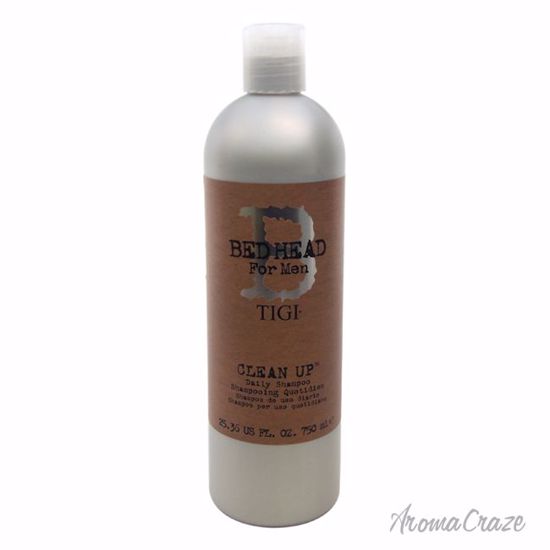 TIGI Bedhead B for Men Clean Up Shampoo cleans hair and invigorates the scalp. Saw palmetto, sunflower seed and lemongrass extracts along with menthol contribute to healthy hair growth.
BRAND : Bed Head B For Men Clean Up Daily Shampoo
DESIGNER : TIGI
For : Men


All our Hair Care Products are 100% Original by their Original Designers and Brand.
Availability:
120 in stock
Products specifications
| Attribute name | Attribute value |
| --- | --- |
| Sizes | 21 to 25 oz |
| Gender | Men |
| Shampoo Type | Daily Shampoo |
| Brands | TIGI |
| Brands | Clean |