<strong>BRAND</strong>&nbsp;:&nbsp;&nbsp;&nbsp; SkinTherapy Moisturizing Gel Lotionized E Baby Soft <br/> <strong>DESIGNER</strong>&nbsp;:&nbsp;&nbsp;&nbsp; Skintimate <br/> <strong>For</strong>&nbsp;:&nbsp;&nbsp;&nbsp; Women<br/> <br/> <br/> <b> All our Skincare Products are 100% Original by their Original Designers and Brand.</b>">
Skintimate SkinTherapy Moisturizing Lotionized E Baby Soft Shave Gel for Women 7 oz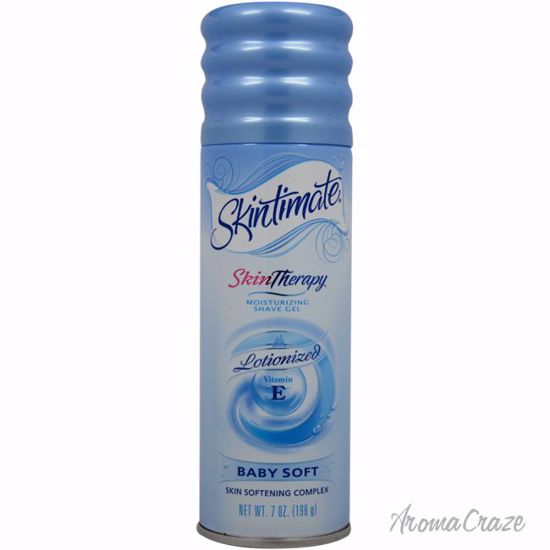 This shaving gel is especially made for women with dry skin who crave the moisturization of a rich, protective gel. It contains aloe, vitamin e and other conditioners and lubricants to protect against painful nicks and cuts.
BRAND : SkinTherapy Moisturizing Gel Lotionized E Baby Soft
DESIGNER : Skintimate
For : Women


All our Skincare Products are 100% Original by their Original Designers and Brand.
Availability:
Out of stock
Notes:
Additional Shipping Charge : $1.5
Products specifications
| Attribute name | Attribute value |
| --- | --- |
| Gender | Women |
| Brands | Skintimate |