<strong>BRAND</strong>&nbsp;:&nbsp;&nbsp;&nbsp; Body Cream Safron <br/> <strong>DESIGNER</strong>&nbsp;:&nbsp;&nbsp;&nbsp; Shea Mirrage <br/> <strong>For</strong>&nbsp;:&nbsp;&nbsp;&nbsp; Unisex<br/> <br/> <br/> <b> All our Skincare Products are 100% Original by their Original Designers and Brand.</b>">
Shea Mirrage Body Cream Safron Cream Unisex 3.38 oz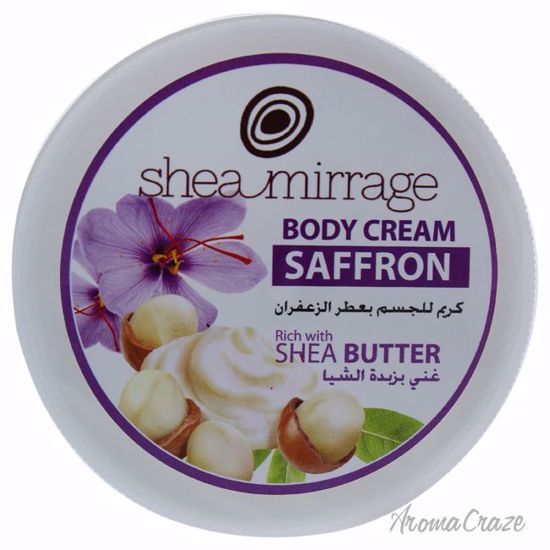 This Ultra-rich body cream is a complete skin care treatment from normal to very dry skin. Exceptionally concentrated in Shea Butter it intensely nourishes and protects the skin and helps to restore the hydrolipidic film.
BRAND : Body Cream Safron
DESIGNER : Shea Mirrage
For : Unisex


All our Skincare Products are 100% Original by their Original Designers and Brand.
Availability:
Out of stock
Products specifications
| Attribute name | Attribute value |
| --- | --- |
| Sizes | 3 to 4 oz |
| Gender | Unisex |
| Brands | Shea Mirrage |