<strong>BRAND</strong>&nbsp;:&nbsp;&nbsp;&nbsp; Short Hair Clean Slate Shampoo <br/> <strong>DESIGNER</strong>&nbsp;:&nbsp;&nbsp;&nbsp; Sexy Hair <br/> <strong>For</strong>&nbsp;:&nbsp;&nbsp;&nbsp; Unisex<br/> <br/> <br/> <b>All our Hair Care Products are 100% Original by their Original Designers and Brand.</b>">
Sexy Hair Short Hair Clean Slate Shampoo Unisex 8.5 oz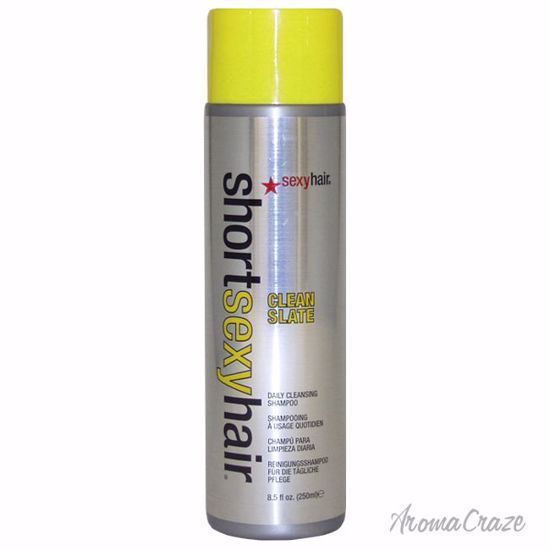 Short Sexy Hair Clean Slate Shampoo is a daily cleanisng shampoo that gently cleans hair to elimnate pollutants and product build up. It improves hair density while never compromising the health of your hair even when used daily. Clean Slate Shampoo
BRAND : Short Hair Clean Slate Shampoo
DESIGNER : Sexy Hair
For : Unisex


All our Hair Care Products are 100% Original by their Original Designers and Brand.
Products specifications
| Attribute name | Attribute value |
| --- | --- |
| Sizes | 7 to 8 oz |
| Gender | Unisex |
| Brands | Clean, Sexy Hair |