<strong>DESIGNER</strong>&nbsp;:&nbsp;&nbsp;&nbsp;Pureology<br/> <strong>For</strong>&nbsp;:&nbsp;&nbsp;&nbsp;Unisex<br/> <b>All our Hair Care Products are 100% Original by their Original Designers and Brand.</b>">
Precious Oil Softening Conditioner by Pureology for Unisex - 8.5 oz Conditioner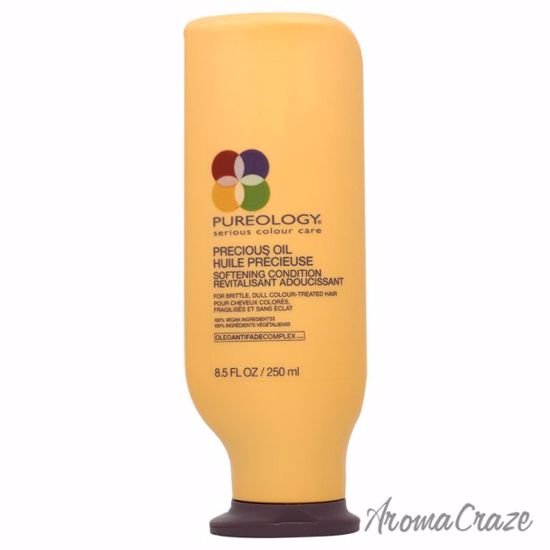 Contains UV filters to help protect hair from sun damage. Helps to protect hair from color fade and dehydration. Provides a chic shield of shine. Smoothes and controls frizz. Adds weightless sunkissed radiance.
DESIGNER : Pureology
For : Unisex
All our Hair Care Products are 100% Original by their Original Designers and Brand.
Availability:
Out of stock
Products specifications
| Attribute name | Attribute value |
| --- | --- |
| Sizes | 7 to 8 oz |
| Gender | Unisex |
| Conditioner Type | Essential Oil Extract |
| Brands | Pureology |