<strong>BRAND :</strong>&nbsp; Pure Grace Body Spritz <br/> <strong>DESIGNER :</strong>&nbsp; Philosophy<br/> <strong>For&nbsp;:</strong> &nbsp;Women<b><br/><br/><br/> <br/> all our <a href="/fragrance" target="_blank">fragrances</a> are 100% originals by their <a href="/catalog/ManufacturerAll" >original designers</a>.</b>">
Philosophy Pure Grace Body Spritz Spray for Women 8 oz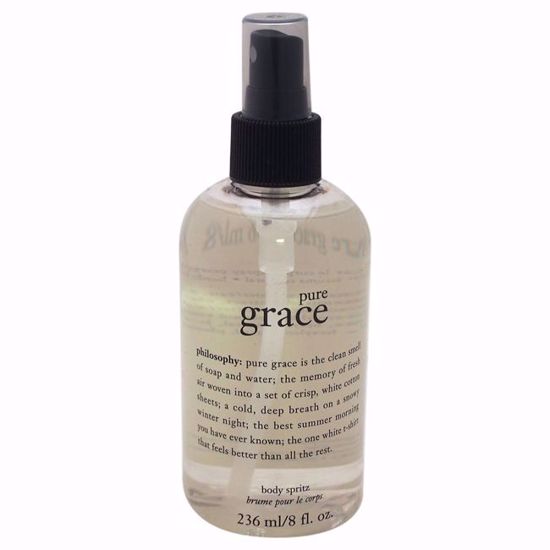 A full-body scent that begins with a base coat. The pure grace perfumed body spritz is a lightly scented spray that provides moisturizing and antioxidant benefits to the skin.
BRAND :
Pure Grace Body Spritz
DESIGNER :
Philosophy
For :
Women




all our fragrances are 100% originals by their original designers.
Availability:
55 in stock
Notes:
Additional Shipping Charge : $1.5
Products specifications
| Attribute name | Attribute value |
| --- | --- |
| Gender | Women |
| Brands | Philosophy |