<strong>BRAND</strong>&nbsp;:&nbsp;&nbsp;&nbsp; Supreme Jeunesse Jour Total Youth Enhancing Care <br/> <strong>DESIGNER</strong>&nbsp;:&nbsp;&nbsp;&nbsp; Payot <br/> <strong>For</strong>&nbsp;:&nbsp;&nbsp;&nbsp; Women<br/> <br/> <br/> <b> All our Skincare Products are 100% Original by their Original Designers and Brand.</b>">
Payot Supreme Jeunesse Jour Total Youth Enhancing Care Cream for Women 1.6 oz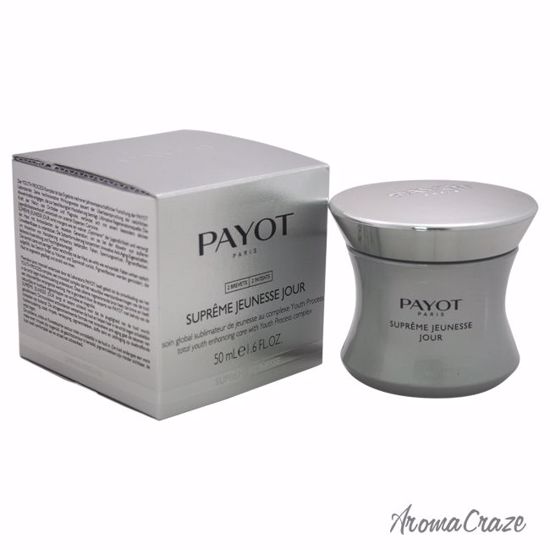 Reinforce your skin cells antioxidant power each morning to help fight external aggressions. It combats signs of aging to diminish and smooth away the appearance of wrinkles, remodel facial contours while restoring radiance and comfort.
BRAND : Supreme Jeunesse Jour Total Youth Enhancing Care
DESIGNER : Payot
For : Women


All our Skincare Products are 100% Original by their Original Designers and Brand.
Availability:
Out of stock
Products specifications
| Attribute name | Attribute value |
| --- | --- |
| Sizes | 1 to 2 oz |
| Gender | Women |
| Brands | Payot |