<strong>BRAND</strong>&nbsp;:&nbsp;&nbsp;&nbsp; System 5 Scalp Therapy Medium/Coarse Natural to Thin Looking Hair <br/> <strong>DESIGNER</strong>&nbsp;:&nbsp;&nbsp;&nbsp; Nioxin <br/> <strong>For</strong>&nbsp;:&nbsp;&nbsp;&nbsp; Unisex<br/> <br/> <br/> <b>All our Hair Care Products are 100% Original by their Original Designers and Brand.</b>">
Nioxin System 5 Scalp Therapy Medium/Coarse Natural to Thin Looking Hair Scalp Therapy Unisex 10.1 oz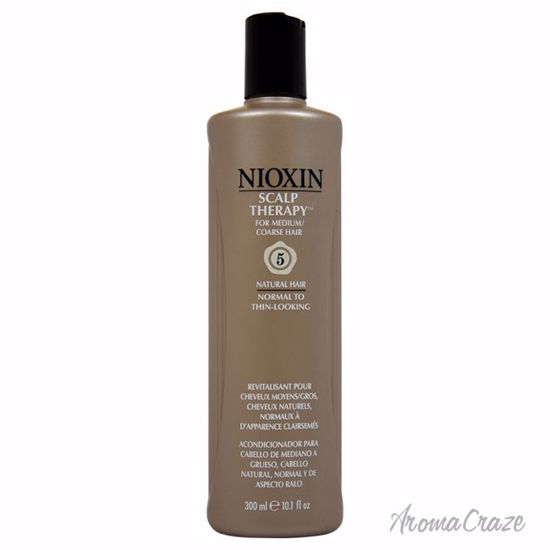 Promotes a healthy scalp environment with soothing essential oils, special anti-oxidants and enzymatic complexes. Delivers essential nutrients onto the scalp which improves the appearance of thinning hair.
BRAND : System 5 Scalp Therapy Medium/Coarse Natural to Thin Looking Hair
DESIGNER : Nioxin
For : Unisex


All our Hair Care Products are 100% Original by their Original Designers and Brand.
Products specifications
| Attribute name | Attribute value |
| --- | --- |
| Sizes | 9 to 10 oz |
| Gender | Unisex |
| Brands | Nioxin |