<strong>BRAND</strong>&nbsp;:&nbsp;&nbsp;&nbsp; Shampoo-In Hair Color Jet Black # H-60 <br/> <strong>DESIGNER</strong>&nbsp;:&nbsp;&nbsp;&nbsp; Just For Men <br/> <strong>For</strong>&nbsp;:&nbsp;&nbsp;&nbsp; Men<br/> <br/> <br/> <b>All our Hair Care Products are 100% Original by their Original Designers and Brand.</b>">
Just For Men Shampoo-In Hair Color Jet Black # H-60 Hair Color for Men 1 Application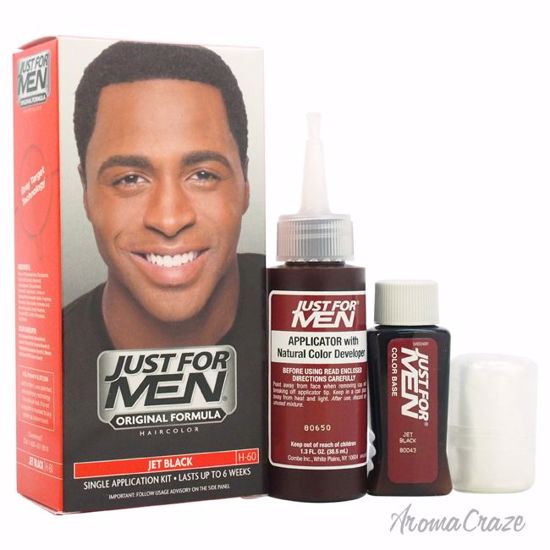 Launched by the design house of Just For Men. It comes in many natural looking shades, so its easy to find the one that truly matches your natural hair color.
BRAND : Shampoo-In Hair Color Jet Black # H-60
DESIGNER : Just For Men
For : Men


All our Hair Care Products are 100% Original by their Original Designers and Brand.
Products specifications
| Attribute name | Attribute value |
| --- | --- |
| Gender | Men |
| Brands | just for men |
| Hair Color | Black |