<strong>BRAND</strong>&nbsp;:&nbsp;&nbsp;&nbsp; La Petite Robe Noire Protective Long-Lasting Base Coat <br/> <strong>DESIGNER</strong>&nbsp;:&nbsp;&nbsp;&nbsp; Guerlain <br/> <strong>For</strong>&nbsp;:&nbsp;&nbsp;&nbsp; Women<br/> <b>All our Makeup Products are 100% Original by their Original Designers and Brand.</b>">
Guerlain La Petite Robe Noire Protective Long-Lasting Base Coat for Women 0.29 oz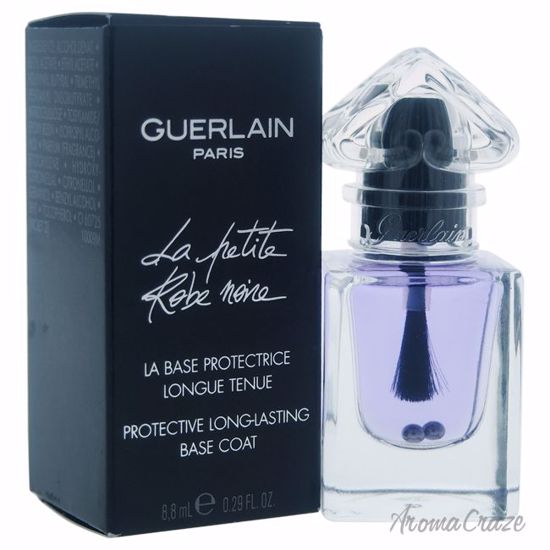 An ultra-concentrated film forming agents, the translucent texture of the top coat enhances natural curve of the nail and guarantees an ultra-glossy finish for a pro-like manicure. Its flat brush allows optimal, easy and precise texture application.
BRAND : La Petite Robe Noire Protective Long-Lasting Base Coat
DESIGNER : Guerlain
For : Women
All our Makeup Products are 100% Original by their Original Designers and Brand.
Availability:
Out of stock
Notes:
Additional Shipping Charge : $1.5
Products specifications
| Attribute name | Attribute value |
| --- | --- |
| Gender | Women |
| Brands | La Petite Robe Noire, Guerlain |