<strong>BRAND</strong>&nbsp;:&nbsp;&nbsp;&nbsp; La Petite Robe Noire Deliciously Shiny Nail Colour - # 007 Black Perfecto <br/> <strong>DESIGNER</strong>&nbsp;:&nbsp;&nbsp;&nbsp; Guerlain <br/> <strong>For</strong>&nbsp;:&nbsp;&nbsp;&nbsp; Women<br/> <b>All our Makeup Products are 100% Original by their Original Designers and Brand.</b>">
Guerlain La Petite Robe Noire Deliciously Shiny Nail Colour # 007 Black Perfecto for Women 0.29 oz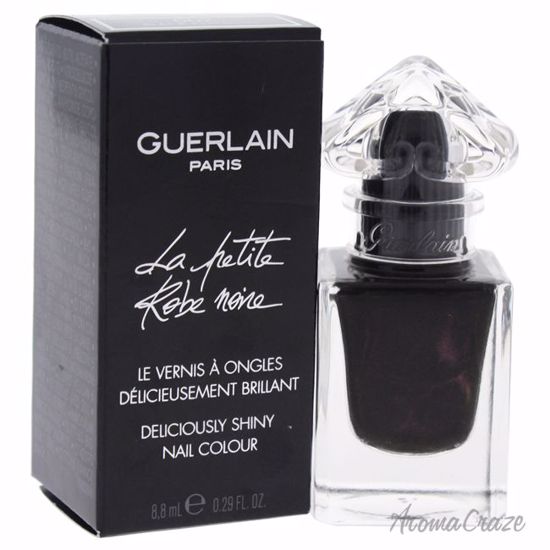 This nail colour in deliciously shiny texture to dress up your style with colour. Its flat brush allows optimal, easy and precise colour application. It is recommended to file color off, as soaking will soften these enhancements.
BRAND : La Petite Robe Noire Deliciously Shiny Nail Colour - # 007 Black Perfecto
DESIGNER : Guerlain
For : Women
All our Makeup Products are 100% Original by their Original Designers and Brand.
Availability:
Out of stock
Notes:
Additional Shipping Charge : $1.5
Products specifications
| Attribute name | Attribute value |
| --- | --- |
| Gender | Women |
| Brands | La Petite Robe Noire, Guerlain |