<strong>BRAND</strong>&nbsp;:&nbsp;&nbsp;&nbsp; Abeille Royale Night Cream <br/> <strong>DESIGNER</strong>&nbsp;:&nbsp;&nbsp;&nbsp; Guerlain <br/> <strong>For</strong>&nbsp;:&nbsp;&nbsp;&nbsp; Unisex<br/> <br/> <br/> <b> All our Skincare Products are 100% Original by their Original Designers and Brand.</b>">
Guerlain Abeille Royale Night Cream Unisex 1.7 oz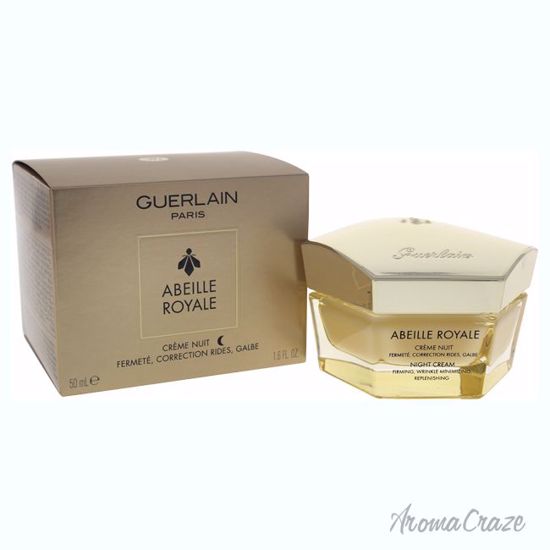 Helps stimulates the key mechanisms of healing process within skin. Remarkably repairs wrinkles and restores tissue firmness. Refines skin's texture and provides an ultra-matt finish throughout the day.
BRAND : Abeille Royale Night Cream
DESIGNER : Guerlain
For : Unisex


All our Skincare Products are 100% Original by their Original Designers and Brand.
Availability:
Out of stock
Products specifications
| Attribute name | Attribute value |
| --- | --- |
| Sizes | 1 to 2 oz |
| Gender | Unisex |
| Brands | Guerlain |