<strong>BRAND</strong>&nbsp;:&nbsp;&nbsp;&nbsp; Dualsenses Scalp Specialist Anti-Hairloss Spray <br/> <strong>DESIGNER</strong>&nbsp;:&nbsp;&nbsp;&nbsp; Goldwell <br/> <strong>For</strong>&nbsp;:&nbsp;&nbsp;&nbsp; Unisex<br/> <br/> <br/> <b>All our Hair Care Products are 100% Original by their Original Designers and Brand.</b>">
Goldwell Dualsenses Scalp Specialist Anti-Hairloss Hair Spray Unisex 4.2 oz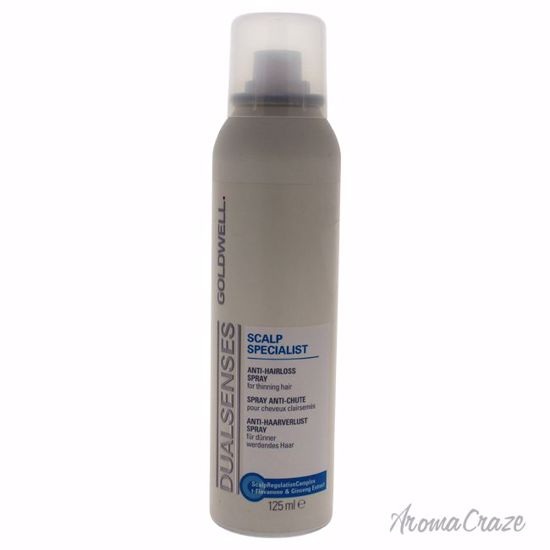 This spray prevents hair loss and encourages hair growth. It is light weight and strengthens hair from the root allowing it to grow without being brittle.
BRAND : Dualsenses Scalp Specialist Anti-Hairloss Spray
DESIGNER : Goldwell
For : Unisex


All our Hair Care Products are 100% Original by their Original Designers and Brand.
Notes:
Additional Shipping Charge : $1.5
Products specifications
| Attribute name | Attribute value |
| --- | --- |
| Sizes | 3 to 4 oz |
| Gender | Unisex |
| Brands | Goldwell |
| Styling Tool | Spray |