<strong>BRAND</strong>&nbsp;:&nbsp;&nbsp;&nbsp; The Smurfs Blue Style Brainy <br/> <strong>DESIGNER</strong>&nbsp;:&nbsp;&nbsp;&nbsp; First American Brands <br/> <strong>For</strong>&nbsp;:&nbsp;&nbsp;&nbsp; Kids<b><br/><br/><br/> <br/> all our <a href="/fragrance" target="_blank">fragrances</a> are 100% originals by their <a href="/catalog/ManufacturerAll" >original designers</a>.</b>">
First American Brands The Smurfs Blue Style Brainy EDT Spray for Kids 3.4 oz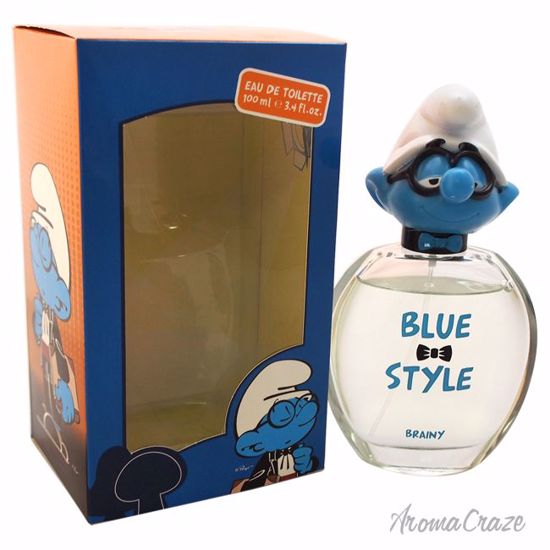 Introduced by the design house of First American Brands. This unisex fragrance possesses a blend of fresh and aromatic notes. It is recommended for casual wear.
BRAND
: The Smurfs Blue Style Brainy
DESIGNER
: First American Brands
For
: Kids




all our fragrances are 100% originals by their original designers.
Availability:
Out of stock
Products specifications
| Attribute name | Attribute value |
| --- | --- |
| Sizes | 3 to 4 oz |
| Gender | Kids |
| Brands | First |