<strong>BRAND</strong>&nbsp;:&nbsp;&nbsp;&nbsp; New Dimension Firm + Fill Eye System <br/> <strong>DESIGNER</strong>&nbsp;:&nbsp;&nbsp;&nbsp; Estee Lauder <br/> <strong>For</strong>&nbsp;:&nbsp;&nbsp;&nbsp; Women<br/> <br/> <br/> <b>All our Hair Care Products are 100% Original by their Original Designers and Brand.</b>">
Estee Lauder New Dimension Firm + Fill Eye System Treatment for Women 0.34 oz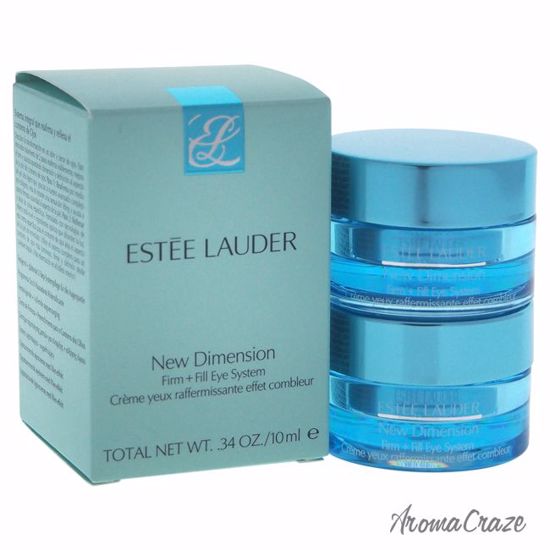 The air-sensitive formulas are sealed under locking press-and-twist lids. Be sure lids are firmly locked after each use. Use the complete system for eyes that look brighter, more lifted and defined from every angle.
BRAND : New Dimension Firm + Fill Eye System
DESIGNER : Estee Lauder
For : Women


All our Hair Care Products are 100% Original by their Original Designers and Brand.
Products specifications
| Attribute name | Attribute value |
| --- | --- |
| Sizes | 0.1 to 0.59 oz |
| Gender | Women |
| Brands | Estee Lauder |