<strong>BRAND</strong>&nbsp;:&nbsp;&nbsp;&nbsp; Creme-Mousse Confort Comforting Cleanser Creamy Foam <br/> <strong>DESIGNER</strong>&nbsp;:&nbsp;&nbsp;&nbsp; Lancome <br/> <strong>For</strong>&nbsp;:&nbsp;&nbsp;&nbsp; Unisex<br/> <br/> <br/> <b> All our Skincare Products are 100% Original by their Original Designers and Brand.</b>">
Lancome Creme-Mousse Confort Comforting Cleanser Creamy Foam Unisex 4.2 oz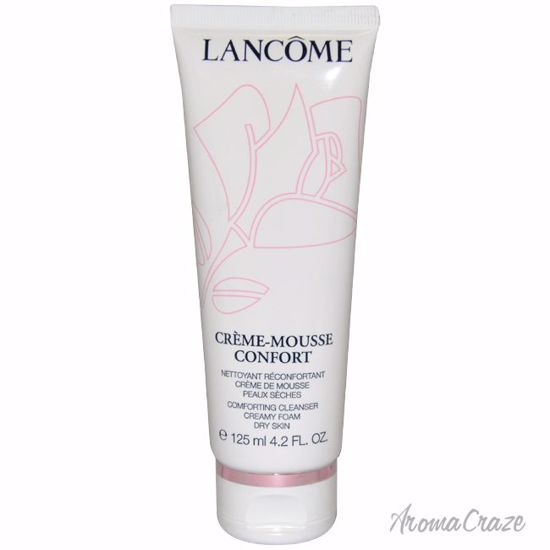 Delivers velvety soft and rich lather for effective cleansing. Contains natural and hydrating ingredients. Gives skin a comfortable and non-drying sensation. Unveils a clear, fresh and radiant skin.
BRAND : Creme-Mousse Confort Comforting Cleanser Creamy Foam
DESIGNER : Lancome
For : Unisex


All our Skincare Products are 100% Original by their Original Designers and Brand.
Products specifications
| Attribute name | Attribute value |
| --- | --- |
| Sizes | 3 to 4 oz |
| Gender | Unisex |
| Brands | Lancome, Clean |