<strong>BRAND :</strong>&nbsp; Double Serum Complete Age Control Concentrate <br/> <strong>DESIGNER :</strong>&nbsp; Clarins<br/> <strong>For&nbsp;:</strong> &nbsp;Unisex<br/> <br/> <br/> <b> All our Skincare Products are 100% Original by their Original Designers and Brand.</b>">
Clarins Double Serum Complete Age Control Concentrate for Unisex 1 oz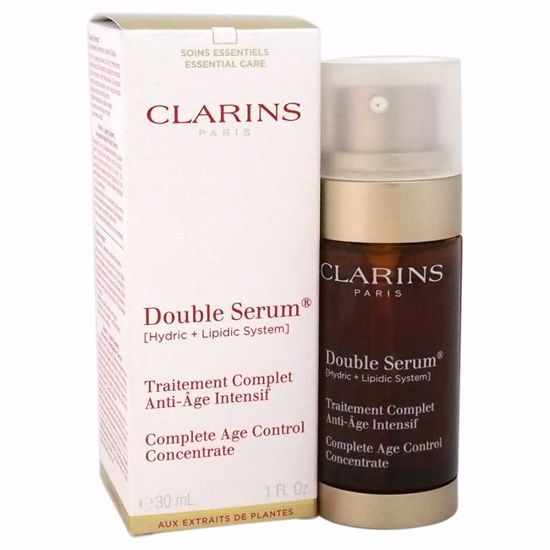 It is an essential skin serum that targets the vital function of the skin to create a complexion that defies the signs of ageing and fatigue. It contains 21 active plant ingredients which work to intensely boost hydration and radiance.
BRAND : Double Serum Complete Age Control Concentrate
DESIGNER : Clarins
For : Unisex


All our Skincare Products are 100% Original by their Original Designers and Brand.
Availability:
Out of stock
Products specifications
| Attribute name | Attribute value |
| --- | --- |
| Gender | Unisex |
| Sizes | 1 to 2 oz |
| Brands | Clarins |