<strong>BRAND</strong>&nbsp;:&nbsp;&nbsp;&nbsp; Transformation System Bonder Phase 2 - Highlighted/Porous/Fine Hair <br/> <strong>DESIGNER</strong>&nbsp;:&nbsp;&nbsp;&nbsp; CHI <br/> <strong>For</strong>&nbsp;:&nbsp;&nbsp;&nbsp; Unisex<br/> <br/> <br/> <b>All our Hair Care Products are 100% Original by their Original Designers and Brand.</b>">
CHI Transformation System Bonder Phase 2 Highlighted/Porous/Fine Hair Treatment Unisex 16 oz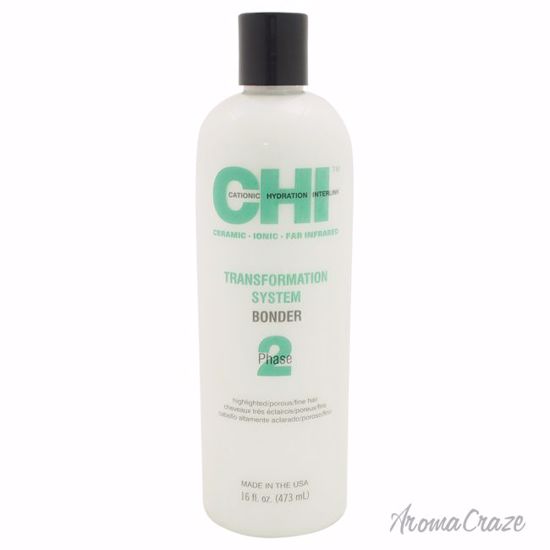 This treatment provides healthy, manageable hair with an incredible shine. It is recommended for casual wear. Its leaves hair smooth, straight and manageable.
BRAND : Transformation System Bonder Phase 2 - Highlighted/Porous/Fine Hair
DESIGNER : CHI
For : Unisex


All our Hair Care Products are 100% Original by their Original Designers and Brand.
Products specifications
| Attribute name | Attribute value |
| --- | --- |
| Brands | CHI |