<strong>BRAND</strong>&nbsp;:&nbsp;&nbsp;&nbsp; City Radiance Foundation SPF 30 - # 05 Golden Beige <br/> <strong>DESIGNER</strong>&nbsp;:&nbsp;&nbsp;&nbsp; Bourjois <br/> <strong>For</strong>&nbsp;:&nbsp;&nbsp;&nbsp; Women<br/> <b>All our Makeup Products are 100% Original by their Original Designers and Brand.</b>">
Bourjois City Radiance Foundation SPF 30 # 05 Golden Beige for Women 1 oz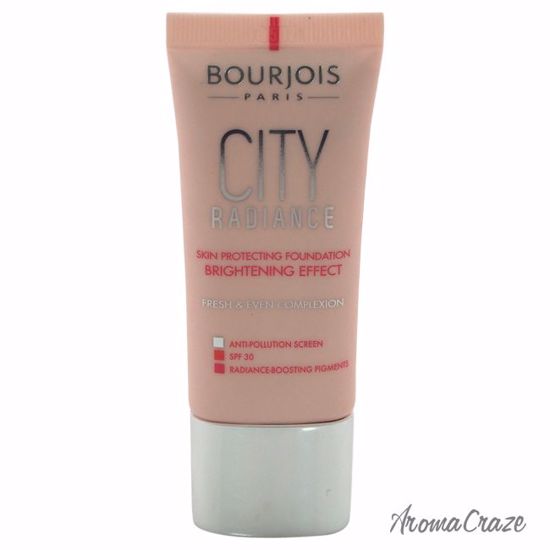 It provides ultimate coverage and comfort. It creates a super-thin protective veil over every contour. It protects skin from uv damage and prevents uneven skintone and the appearance of wrinkles.
BRAND : City Radiance Foundation SPF 30 - # 05 Golden Beige
DESIGNER : Bourjois
For : Women
All our Makeup Products are 100% Original by their Original Designers and Brand.
Availability:
33 in stock
Products specifications
| Attribute name | Attribute value |
| --- | --- |
| Gender | Women |
| Sizes | 1 to 2 oz |
| Brands | Bourjois |