<strong>BRAND</strong>&nbsp;:&nbsp;&nbsp;&nbsp; Trixer Nutrition Nutri-fluid <br/> <strong>DESIGNER</strong>&nbsp;:&nbsp;&nbsp;&nbsp; Avene <br/> <strong>For</strong>&nbsp;:&nbsp;&nbsp;&nbsp; Women<br/> <br/> <br/> <b> All our Skincare Products are 100% Original by their Original Designers and Brand.</b>">
Avene Trixer Nutrition Nutri-fluid Cleanser for Women 13.52 oz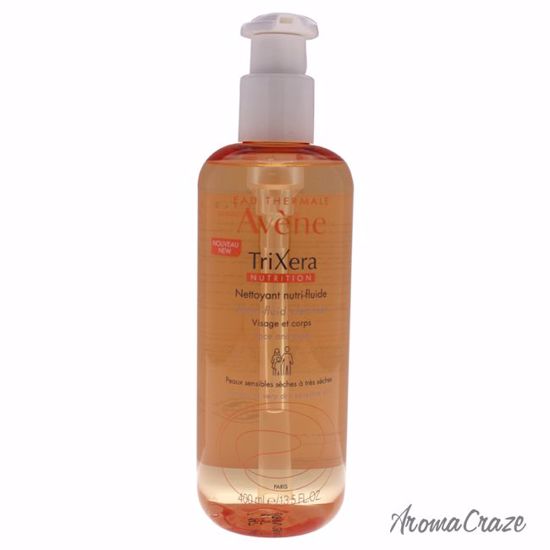 This soap-free paraben-free cleanser, gently cleanses and protects sensitive skins. It has a strong replenishing power thanks to glyceryl mono oleate, a replenishing agent. The Selectiose contained in the formula restores the skin barrier.
BRAND : Trixer Nutrition Nutri-fluid
DESIGNER : Avene
For : Women


All our Skincare Products are 100% Original by their Original Designers and Brand.
Availability:
Out of stock
Products specifications
| Attribute name | Attribute value |
| --- | --- |
| Sizes | 11 to 15 oz |
| Gender | Women |
| Brands | Trixer Nutrition Nutri-fluid |
| Brands | Clean |
| Brands | Avene |