<strong>BRAND</strong>&nbsp;:&nbsp;&nbsp;&nbsp; Kiss My Face <br/><strong>DESIGNER</strong>&nbsp;:&nbsp;&nbsp;&nbsp; Active Life Fragrance-Free Deodorant Stick <br/><strong>For</strong>&nbsp;:&nbsp;&nbsp;&nbsp; Unisex <br/><b>All our Makeup Products are 100% Original by their Original Designers and Brand.</b>">
Active Life Fragrance-Free Deodorant Stick by Kiss My Face for Unisex - 2.48 oz Deodorant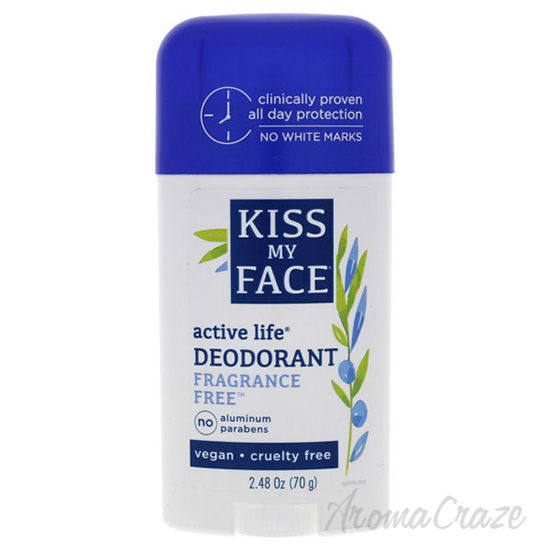 Clinically proven all day protection aluminum free deodorant be fresh our natural formula will keep you fresh and confident all day long. Time tested botanicals and odor absorbing ingredients combine to give you a deodorant that really works.
BRAND : Kiss My Face
DESIGNER : Active Life Fragrance-Free Deodorant Stick
For : Unisex
All our Makeup Products are 100% Original by their Original Designers and Brand.
Availability:
14 in stock
Products specifications
| Attribute name | Attribute value |
| --- | --- |
| Gender | Unisex |