Everybody loves to smell good, that's why a fragrance gift at Christmas is always a winner!
Buying a perfect gift for someone at Christmas, despite putting in our best efforts, can be tricky!
We all really want to see the look of joy on someone's face when they open a gift and not the look of disappointment – so, let's help you get it right. At The AromaCraze.com we expertly guide you to the finding the best fragrance for her. From variety to choose from your favorite 100% Authentic Original top brand collection.
Look Here Top 10 Perfumes For Women
1: Dolce & Gabbana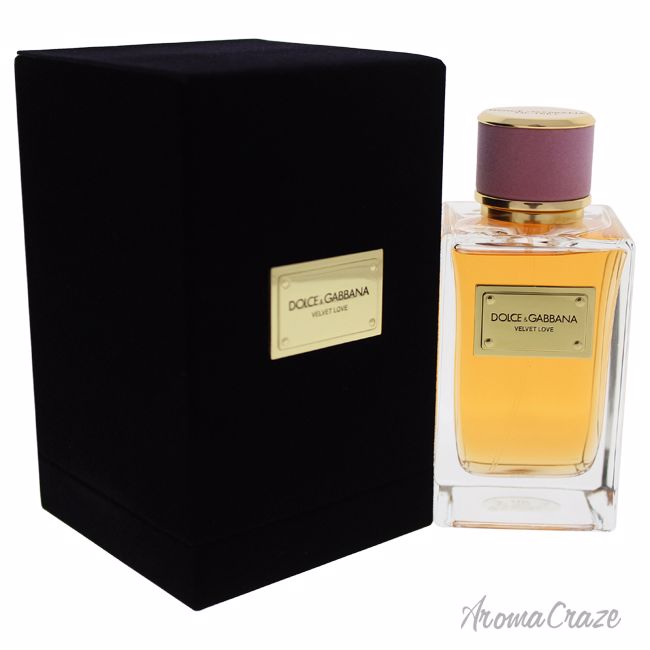 A hypnotic perfume, rich and textured, with a retro touch. Velvet Love by Dolce & Gabbana is a floral fragrance for women. Velvet Love was launched in 2011.
Notes: Mesmerising, rich and full-bodied. Carnations at their most fragrant. Spicy hints of Madagascar black pepper and The gentle embrace of Ylang-Ylang.
BRAND: Velvet Love    DESIGNER: Dolce & Gabbana
$276.85 Only
2: Amouage Dia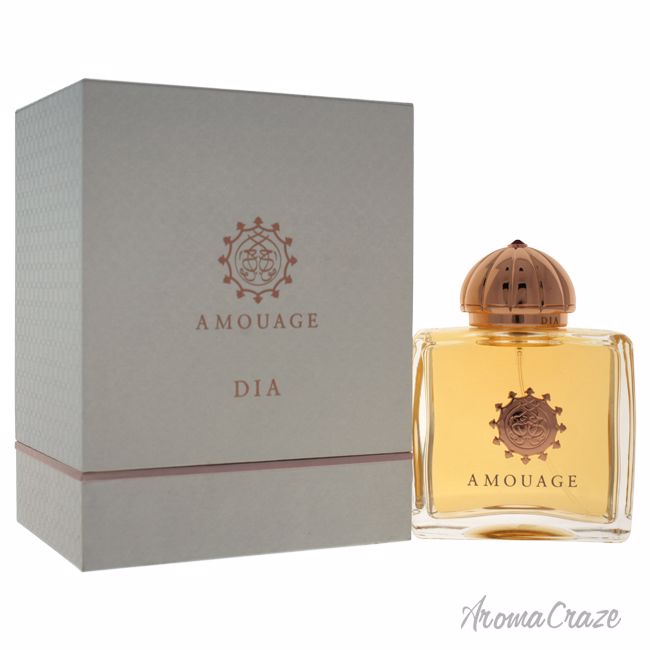 Beloved Woman means sweetheart. It carries a sense of sophistication appropriate to its stated goal. Amouage Beloved by Amouage is a beautiful, romantic fragrance that made its international debut in 2012.
Notes: Its traditional floral notes of lavender, jasmine, and rose are elegantly enhanced with the addition of clary sage and chamomile, giving the perfume a soothing, gorgeous finish with definite feminine appeal.
BRAND: Beloved    DESIGNER: Amouage
$189.84 Only
3: Chanel Allure
Sexy, fresh Oriental fragrance recalls the irrepressible spirit of the young Coco Chanel. An elegant, luxurious spray closest in strength and character to the perfume form. Spray lightly on pulse points morning and evening.
The classic bottle signifies personal luxury and is a welcome addition to any dressing table. Coco Eau De Perfume Launched by the designer house of CHANEL in 1984.
Notes: Top notes are coriander, mandarin orange, peach, jasmine, and Bulgarian rose;
BRAND: Coco Chanel    DESIGNER: Chanel
$170.86 Only
4: Marc Jacobs Daisy
Incredibly fresh & irresistible sparkly floral-woody fragrance for women. Sweet, elegant, feminine & sensual. Daisy Women Fragrances Launched in 2007. It is devoted to a sophisticated, seductive, and dazzling woman, which at the same time strives to simplicity.
Notes: Perfume begins with fruity notes of grapefruit, raspberry & pear The heart is enhanced with floral notes of violet, rose, apple blossom & jasmine.
BRAND: Daisy Eau So Fresh    DESIGNER: Marc Jacobs
$79.10 Only
5: Diorissimo Christian Dior
J'adore INJOY is the perfume that captures the scent of pure joy. A new, instant pleasure, an exuberant declaration of love for life, It is recommended for romantic wear. J`Adore gets a new edition in the spring of 2017 called J`Adore In Joy by Christian Dior. The fragrance is announced as the scent of joy, love for life, instant fun and the exclamation of spring. fruity- floral fragrance with a salty taste.
Notes: A refreshing, salty Fleur de Sel note brightens the lively freshness of two white flowers: Madagascan Ylang-Ylang Essence, custom-crafted in Grasse, and Jasmine Samb
BRAND: J'adore Injoy    DESIGNER: Christian Dior
$123.40 Only
6: Viktor & Rolf Bonbon EDP Spray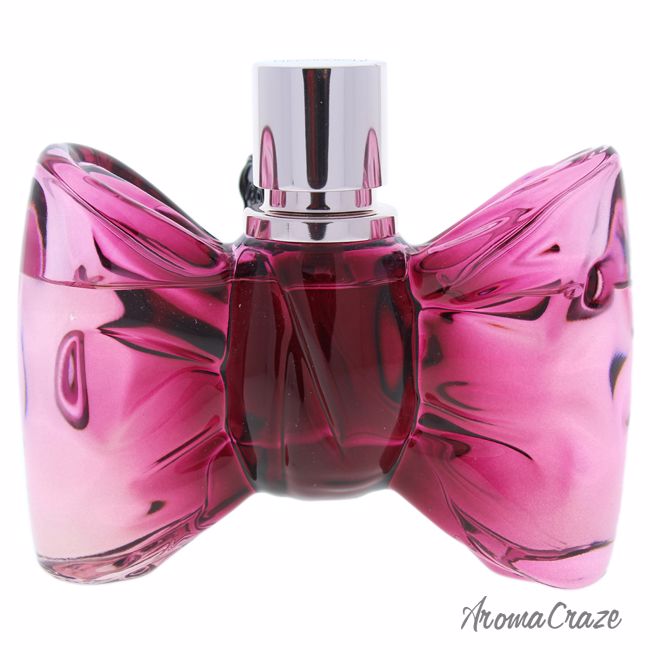 An explosive bouquet of fresh and sweet notes arrived with flowerbomb perfumes. The fragrance is explosive, sophisticated and glamorous. sweet and warm Lollie explosion, just like the name suggests. Launched by design house of Viktor & Rolf in 2005.
Notes: The top notes tingle with sweet and fresh accords of bergamot and green tea. Its heart is floral and opulent with intense, limpid Sambac jasmine, pure Centifolia rose, freesia and Cattleya orchid.
BRAND: Viktor & Rolf    DESIGNER: Viktor & Rolf
$93.34 Only
7: Calvin Klein Eternity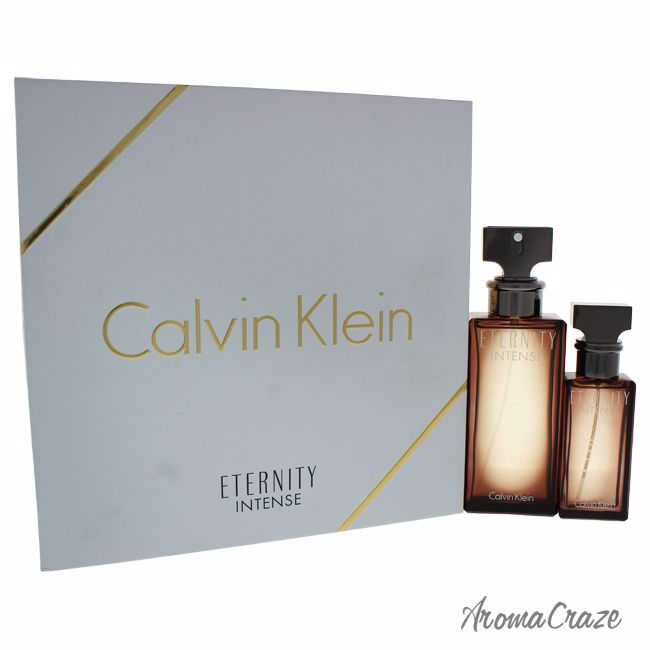 Celebrate the timeless romance of ETERNITY Calvin Klein Fragrances. Rediscover and deepen your passion with this epic women's perfume gift set. Launched by the design house of Calvin Klein in the year 2016.
Notes: This woody aromatic fragrance has a blend of bergamot, grapefruit, white pepper, black tea, iris, geranium, rhubarb, lavender, cedar, vetiver, and cashmere wood.
BRAND: Eternity Intense    DESIGNER: Calvin Klein
$61.70 Only
8: Versace Eros Pour Femme EDP Spray
Take a break from heavy perfumes with this delightfully refreshing all-day women's fragrance. Made from aromatic oils and designed with the female body in mind, this Versace Bright Crystal eau de toilette fragrance is light and airy enough for everyday wear. The pink colored bottle announces a softer and more luminous fragrance in comparison with Crystal Noir.
Notes: Bright Crystal is a fresh, sensual blend of refreshing chilled yuzu and pomegranate mingled with soothing blossoms of peony, magnolia, and lotus flower, warmed with notes of musk and amber.
BRAND: Versace Bright Crystal    DESIGNER:Versace
$72.77 Only
9: Tom Ford Velvet Orchid Lumiere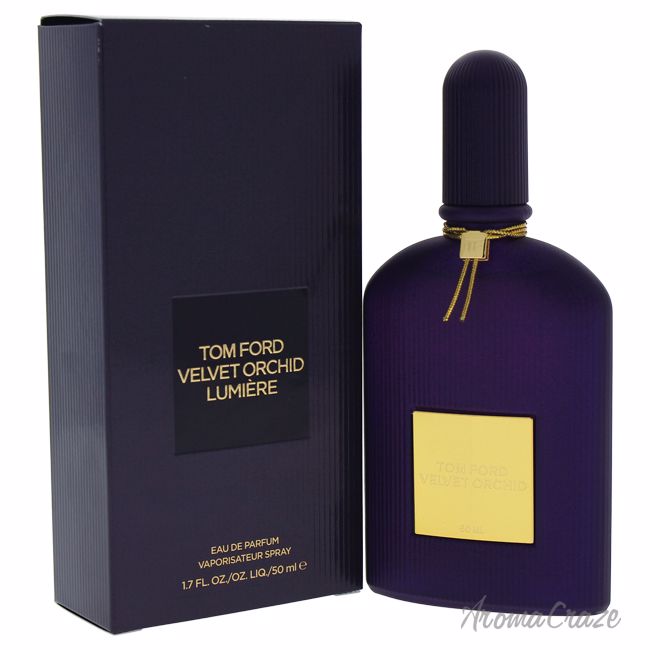 Brilliant. Shimmering. Luminous. Velvet Orchid Lumière is a bright, shimmering shade of the ultra-feminine signature scent. Spellbinding and fresh, the new interpretation of the Velvet Orchid eau de parfum immerses you in its gourmand-touched sensuality. Velvet Orchid Lumiere Launched in 2016 by Tom Ford.
Notes: blend of Italian bergamot, mandarin, honey, succan (rum extraction) absolute, jasmine absolute, rose oil, cattleya orchid, vanilla, labdanum, sandalwood, and myrrh.
BRAND: Velvet Orchid Lumiere    DESIGNER:Tom Ford
$104.41 Only
10: Carolina Herrera Good Girl
The essence of a woman who is tailored by day, brilliant by night. Evokes the freshness of a moment, the intrigue of a night under the stars envelops with memorable intensity. Launched by the design house of Carolina Herrera in 2016.
Notes: Oriental floral fragrance has a blend of vanilla, orris, coffee, sandalwood, tuberose, almond, cacao, jasmine sambac, and tonka bean.
BRAND: Good Girl    DESIGNER: Carolina Herrera
$109.96 Only