<strong>BRAND</strong>&nbsp;:&nbsp;&nbsp;&nbsp;Cuccio<br/> <strong>DESIGNER</strong>&nbsp;:&nbsp;&nbsp;&nbsp;Moisture Replenish<br/> <strong>For</strong>&nbsp;:&nbsp;&nbsp;&nbsp;Women<b>All our Makeup Products are 100% Original by their Original Designers and Brand.</b>">
Moisture Replenish by Cuccio for Women - 0.43 oz Nail Treatment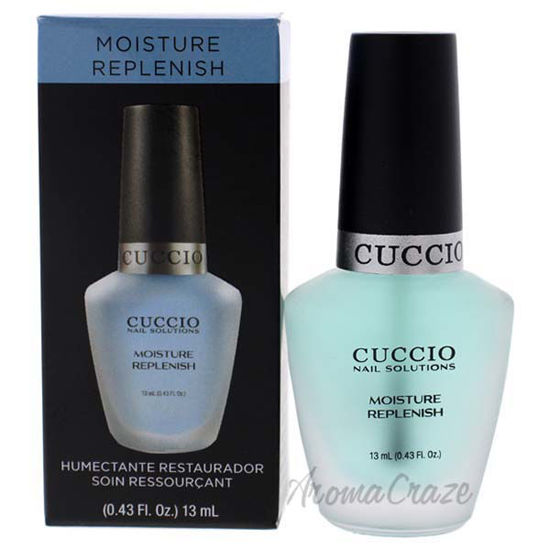 This moisture replenish nail treatment is a nail conditioner brilliant for preventing peeling and cracking. This treatment will help to lock in the essential nail moisture necessary for nail flexibility and durable strength.
BRAND : Cuccio
DESIGNER : Moisture Replenish
For : WomenAll our Makeup Products are 100% Original by their Original Designers and Brand.
Products specifications
| Attribute name | Attribute value |
| --- | --- |
| Gender | Women |